Editor's Note
Welcome to the latest edition of the Social Capital Newsletter. Social Capital is an intangible asset at the heart of a new and dynamic view of success, one that is changing business and the world as we know it during one of the most difficult and turbulent times in recent history. For Social Capital CEO Brian Niccol, building a company where team members thrive and truly want to work is not about creating a canned "Purpose" statement that hangs in a poster in headquarters. It's all about truly listening to team members. "I think the biggest benefit," he says, "is to show people I care." Niccol expands on his ideas in "Chipotle's Amazing Recipe for a Better World (Part II)" and the video that accompanies it. And to learn more about how Niccol is putting employees, customers and community front and center in exciting new ways you can start applying in your own organization today, check out "Chipotle's Amazing Recipe for a Better World (Part I)."
Chipotle's Amazing Recipe For A Better World (Part II)
Brian Niccol shoots straight about leading and listening.
Trending Social Capital Stories
The Un-Leader In Action
UKG CEO Aron Ain proves the leadership strength of honest humility.
Night Stand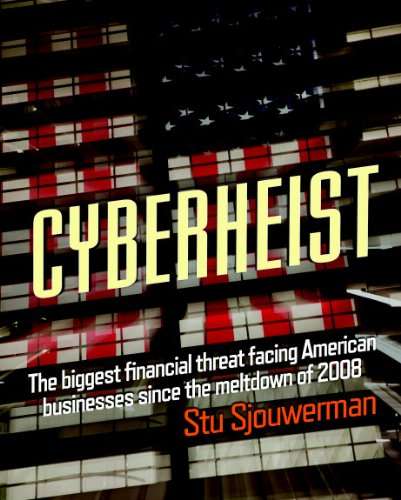 Cyberheist: the biggest financial threat facing American businesses since the meltdown of 2008
With more of our daily transactions moving online, cyber crime has proliferated. Fraudsters are targeting both individuals and businesses. In Cyberheist, data security expert and Social Capital CEO Stu Sjourerman takes readers on a journey into the shadowy underworld of organized crime in Eastern Europe, into the offices of crooks who want nothing more than to empty your bank account. Once you know their tricks, you'll never be as vulnerable again. You can tap into more of his ideas by reading "The Virtual Cyberbattle That--As Ukraine Shows--Is Having Real Consequences."
Splurge
With gas prices sky-high, electric bikes are an economical alternative to jumping in the car for local trips, whether you're heading to the gym, the hardware store or the office. The Velotric Discover 1--often on sale for $1,399--offers a lot of bang for the buck. With a high-quality, aluminum frame and inconspicuous wires, it comes in six colors: mango, indigo, gray, cyan, jet black and pearl. If you're looking to get around town in a way that's more consistent with your Social Capital values than your car, this bike could make it a lot easier.
Coming Up
1-800-GOT-JUNK? founder Brian Scudamore discusses how to grow by leaps and bounds without losing the personal connection to your employees and customers - and also keep it fun
THE BUSINESS OPTIMIZER
The grapevine can be a powerful source of career intelligence, and that fact isn't lost on the professionals powering the growth of employee resource groups (ERGs) at American companies. 40% of companies had ERGs, as of 2021, according to the human-resources services firm Sequoia, a 9% increase since the year before. For more ideas on high-impact strategies to foster diversity, inclusion & equity (DEI), check out "What Led Roger Hochschild To 'Discover' His Simple and Sincere Approach To Diversity."
Social Capital in Action
With Americans starting businesses in record numbers, employers need to make a stronger case to potential hires that a traditional job on payroll is the way to go. Smart Social Capital CEOs have found that helping employees build their assets makes their companies more attractive to talent--and allows them to give back. In "CEOs Who Share The Wealth," we show how conscious companies are taking a creative and generous approach to profit-sharing, with great results for all.
If you know someone who would like to receive this newsletter
IBTimes will always protect your security and privacy. Please read our detailed
Privacy Policy.
Please do not reply to this email. Click here to adjust your notification preferences or unsubscribe. 
© Copyright

2022

IBTimes LLC. All Rights Reserved.